Benkadi association
June 2017
Founded in 2016 by the people of Kou valley village, the Benkadi association (harmony in local language) gets together women and men to manage the equipments (drilling, the solar pack and revision room) ...
Six months after the action programme was launched
May 2017
The school room built in the center of the village with solar panel on the concrete roof, is used by grade-schooler to review their lessons ...
AVN laureate to World Habitat Award
March 2017
Housing problems cause negatives impatcs on the economy, social development, greenhouse gas emissions and living conditions for local people...
ADPVK in Africa
Seen from the sky ››
The Burkina Faso is a West Africa country of 16 million people mainly rural, it's among the poorest country in the world ...
Help a child
To learn more ››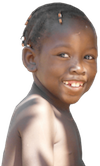 Develop human capital has a beneficial effect on the economic development, democracy and health
Assist children towards freedom
Participate in the economic development of their community
ADPVK is manage by volunteers.
All the funds collected are used to finance projects in Africa.
Projects are identified and develop by populations to ensure their sustainability.
Develop infrastructure to allow younger people to plan for the future.