Des lampes solaires éclairent les soirées des écoliers de la vallée du Kou
2017-12
L'action de parrainage scolaire lancée par l'ADPVK en 2017 a été un grand succès.
La contribution des parrains a permis de prendre en charge les frais de scolarité pour 20 enfants...
La population de l'Afrique devrait doubler d'ici à 2050
2017-10
En 2100, 40% de l'humanité sera Africaine. En 1980 les Nations Unies annonçaient 10,5 milliards d'être humain sur la planète. Les dernières projections publiées en 2017 en annoncent 11,2 milliards...
Association Benkadi
2017-06
Créée fin 2016 par les habitants du village des pêcheurs de la vallée du Kou, l'association Benkadi (l'entente en Dioula) regroupe les hommes et les femmes du village dans le but de gérer les installations mises en place...
L'ADPVK in Africa
From the air ››
Burkina Faso is a Sub-Saharan Africa landlocked country of 36 million people. It's one of the poorest in the wolrd with one third people who living below the poverty threshold,...
Sponsor a child
Learn more ››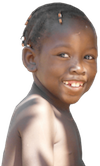 Develop human capital wich has a positive influence on econmic development, democracy and health
Build the child liberty
Taking part in the social and economic development of root community
Humanitarian and Voluntary Action
Learn more ››
The association is managed and animated by volunteers.
Full collected funds are intented to finance actions in Africa.
Actions are identified and formulated with the local population to ensure the sustainability.
Develop social and economical infrastructures to build a better future for the young people.