Electric pole foundation
2018-09
The nine electric poles that were modified by Issouf the welder in Bama has been fixed in the village...
Electric pole production
2018-08
The iron bars have been dispatched from Bobo Dioulasso to Bama at Issouf the welder to be modified...
The work of the project to lighting the houses with solar panels started. The iron bars to make electric poles have been dispatched from Bobo Dioulasso...
L'ADPVK in Africa
From the air ››
Burkina Faso is a Sub-Saharan Africa landlocked country of 36 million people. It's one of the poorest in the wolrd with one third people who living below the poverty threshold,...
Sponsor a child
Learn more ››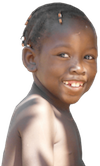 Develop human capital wich has a positive influence on econmic development, democracy and health
Build the child liberty
Taking part in the social and economic development of root community
Humanitarian and Voluntary Action
Learn more ››
The association is managed and animated by volunteers.
Full collected funds are intented to finance actions in Africa.
Actions are identified and formulated with the local population to ensure the sustainability.
Develop social and economical infrastructures to build a better future for the young people.